Beau Box Commercial Real Estate (BBCRE) will expand its reach into the Florida panhandle with an office based in Pensacola.
If you're a business owner looking to expand the frontiers of your prospects into new territories, or you're that family person or real estate investor seeking to spice things up by changing your current location. Well, Pensacola is a beautiful location and a potential powerhouse for investors. At Beau box, we have quite a several Commercial Real Estate For Sale in Pensacola, Florida, and office space for rent that will meet your business, investment, and commercial needs.
Real estate has become a major commodity that stands as the backbone for many industries, businesses, and families. But, it all depends on your focus, plan, and partnerships. Done right, and you get great returns and success, but it may cost you a lot of money if you do it wrong.
Commercial Property For Sale & Lease in Pensacola, FL
One of Louisiana's highest grossing real estate firms has announced its plans to open its first out-of-state location in a popular tourist destination this month.
"The panhandle is not only an attractive place to live but presents boundless opportunities for commercial real estate growth, especially in the Greater Pensacola area," firm President & CEO Beau Box said in a statement.
Box added that his firm would be partnering with local commercial real estate firms in northwest Florida to "make the most positive impact we can."
A resident of Pensacola Florida, Bill Ogburn, will head the Pensacola branch of BBCRE. Ogburn launched his real estate career in Louisiana in 1992.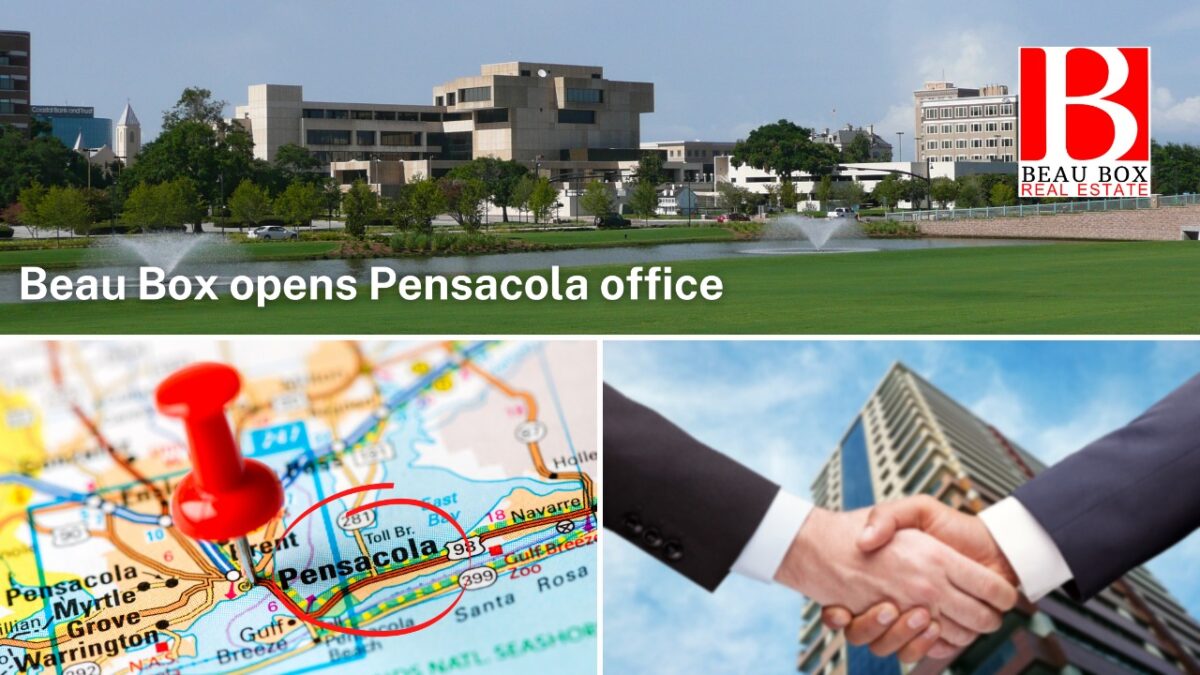 A Brief Information About Pensacola
We believe you should have a basic insight into the roots of this city because Pensacola is truly a great place.
Pensacola is a city that sits at the westernmost axis of northwestern Florida. It is one of the largest metropolitan areas in the Gulf Shores landscape. It is surrounded by miles of coastline which includes the rich-green inlet of blue waters and crystal clear bay areas. This city is a combination of a serene beach town and a lively municipality that has an abounding historical legacy.
Due to its historical footprint, Pensacola has been called many names, the first one being "The City of Five Flags" which it earned because of the five governments that ruled there. Other names include "Cradle of Naval Aviation", "World's Whitest Beaches" and so on.
Pensacola is a mixture of diverse cultures. It is a developing terrain with an atmosphere that keeps bubbling all year round with festivals, performances, events, and activities that present the region's food, vendors, shows, and all the other good stuff for retirees and businesses to thrive.
Contact us to learn more about BBCRE.