Laser Tag of Metairie has acquired a property. It used to be a Circuit City before becoming a furniture store in 2009. Now, Laser Tag has plans to transform it into an entertainment center. Furniture Mart is the seller of this commercial property. And as usual, we played our role in ensuring a smooth transfer of ownership.
Jordan Johnson, part of Beau Box Commercial Real Estate, represented Furniture Mart in the transaction. The deal was sealed on December 20th, 2021.
Long Wait For a Buyer
According to Johnson, Furniture Mart had listed this commercial property for sale since November 2019, but due to the global pandemic outbreak in 2020, the real estate market had experienced a decline. Thankfully, businesses began to revive in 2021. Sunil Agrawal, Furniture Mart owner, decided to make a deal before anything else took him by surprise.
The property is a three-acre lot located at 2421 Veterans Boulevard. It has frontage on Veterans Boulevard and Kansas Avenue and is flanked by the Home Depot at 2625 Veterans Boulevard. It was actually listed for $6.95 million, but the purchase price wasn't disclosed.
The director of marketing for Furniture Mart, Tiffany Browne, had said there would be a liquidation sale for three months to sell the rest of the inventory at the location.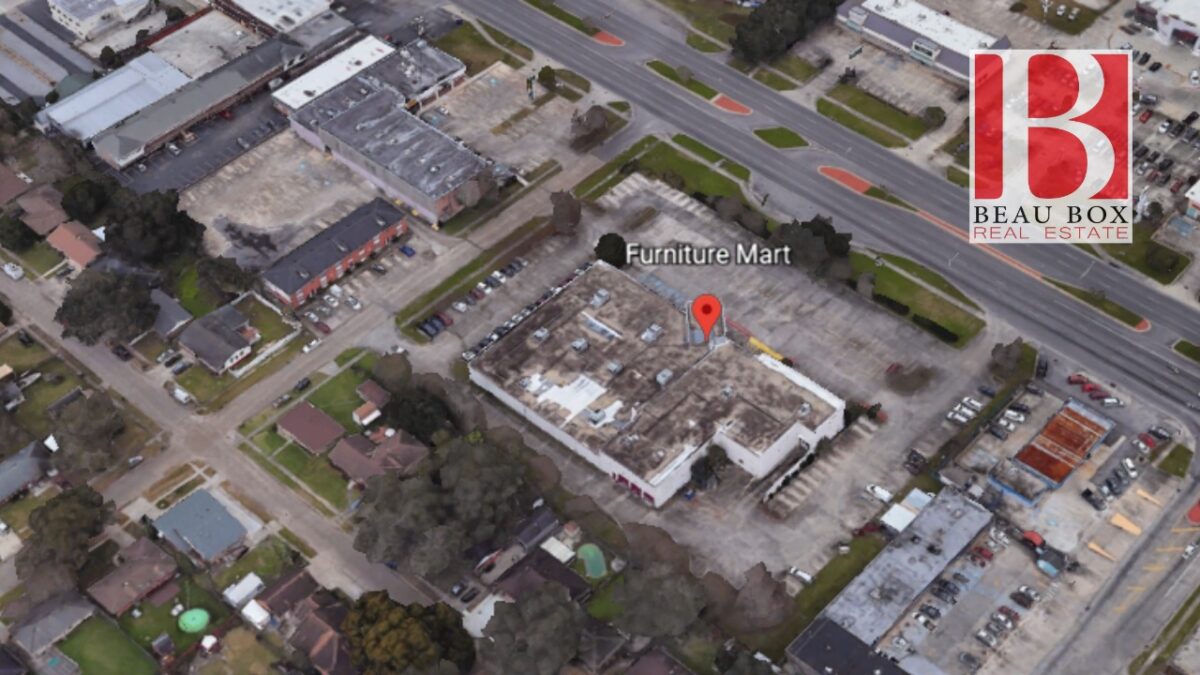 The Property: Facilitating Growth Potential
Every company labors to make progress in its field. Furniture Mart has been in business since 1998, and their stores can be found in other places like New Orleans East, Houma, and Gretna.
According to Tiffany Browne, Furniture Mart would be searching for a new location in the Kenner and Metairie area to replace its 34,000-square-foot store. So, selling the property was an excellent opportunity that made sense for good business.
Laser Tag owner, Davor Franicevich, expressed his excitement and planned to open the new location by the summer. In comparing the new location to Laser Tag's previous facility at 8855 Veterans Boulevard, the new commercial property comes with an additional 8,000 square feet of space, creating more opportunities for innovative inclusion. Every space is an asset.
Franicevich said the property would help boost visibility on Veterans Boulevard and promote a spacious parking lot.
Franicevich has expressed his plans to make the center as entertaining as possible. With the demographic in mind, there'll be the addition of more games and an upgrade of equipment. There will also be a restaurant with a bar. In addition, some parts of the facility will be renovated to give them the personality of the Laser Tag entertainment brand and to offer quality service.
Do You Want to Sell or Buy a Property?
The commercial real estate market can be overwhelming and intimidating, especially when you keep getting rejections and poor deals. This is why you need agents like us who are committed full-time to this craft. We help you scout for property and negotiate the best deals; We handle the paperwork and other logistics, so you don't have to break a sweat.
Is there a commercial property you're looking to sell or buy? Contact us today, and we'll make sure you get the best value for money.